Egg collection systems play an important role in successful layer and breeder management, both with floor and cage production.
reduced time and labour costs
optimum egg quality, i.e. cleaner eggs, few cracked eggs;
accurate count of the total number of eggs produced per tier, row or house.
gentle transport of the eggs
high functional reliability
easy handling.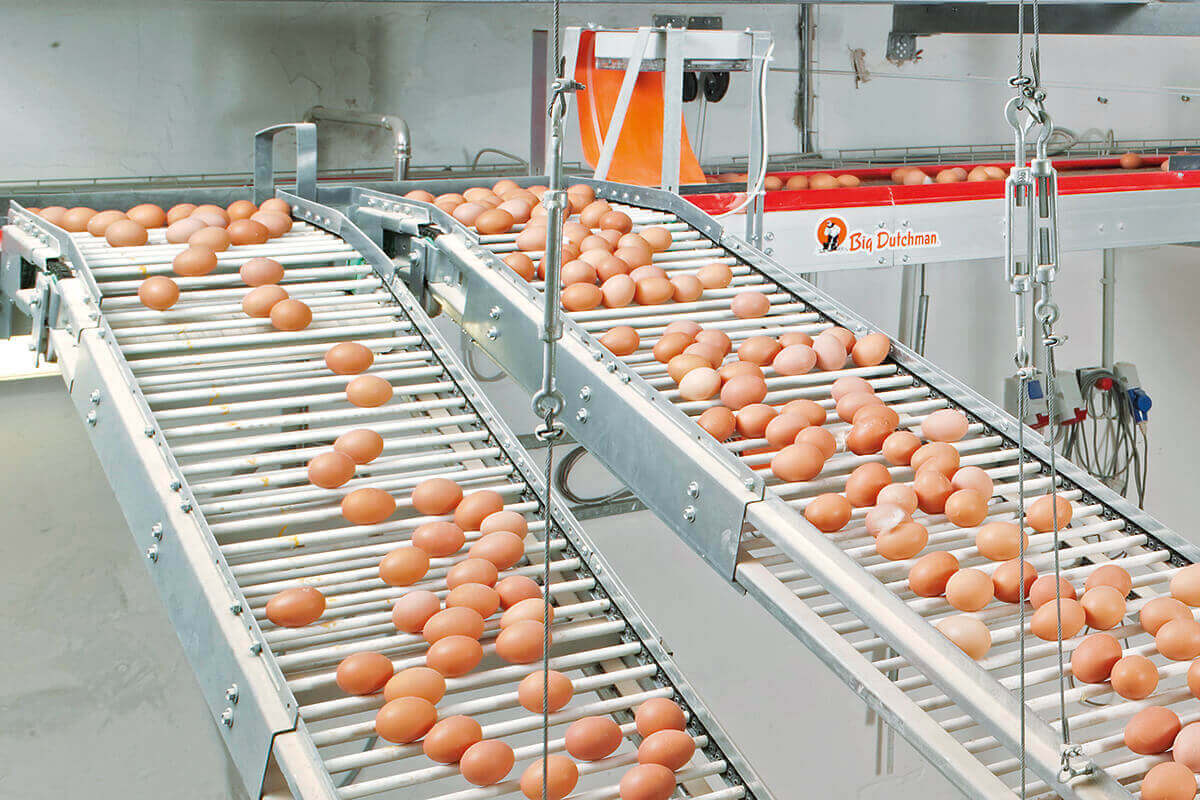 Big Dutchman egg collection systems meet even the highest requirements:

The EggCellent elevator designed by Big Dutchman is characterised by its large collection capacity and requires only minimum system adjustments. Of course it also provides everything necessary for a safe egg transport. From the longitudinal belt, the eggs are conveyed onto a rod conveyor, from where they are then transferred onto the elevator chain.

large collection capacity of up to 9,000 eggs per hour and per elevator*
simultaneous collection from up to eight tiers
no dosing units necessary
maintenance requirements are at a minimum
rod conveyors have a cleaning function so that eggs without shell and dirt do not reach the elevator chain;
easy access to all cage rows, no obstruction because of the cross collection
suitable for all cage types
simple assembly and adjustment.
* depending on the system type, the egg belt width and the speed of the longitudinal belt