EggSort ensures maximum smoothness during egg collection because there are virtually no transfer points. The longitudi­nal egg belt runs over the table which means that no additional drive units are needed.

Main advantages

ideally suited for the manual collection of eggs
standard drive speed: 2.6 m/min, optionally VarioSpeed
available for different egg belt widths (2 x 200, 245, 400 and 500 mm)
an integrated egg belt brush keeps the egg belts clean
robust and completely galvanized design for a long service life.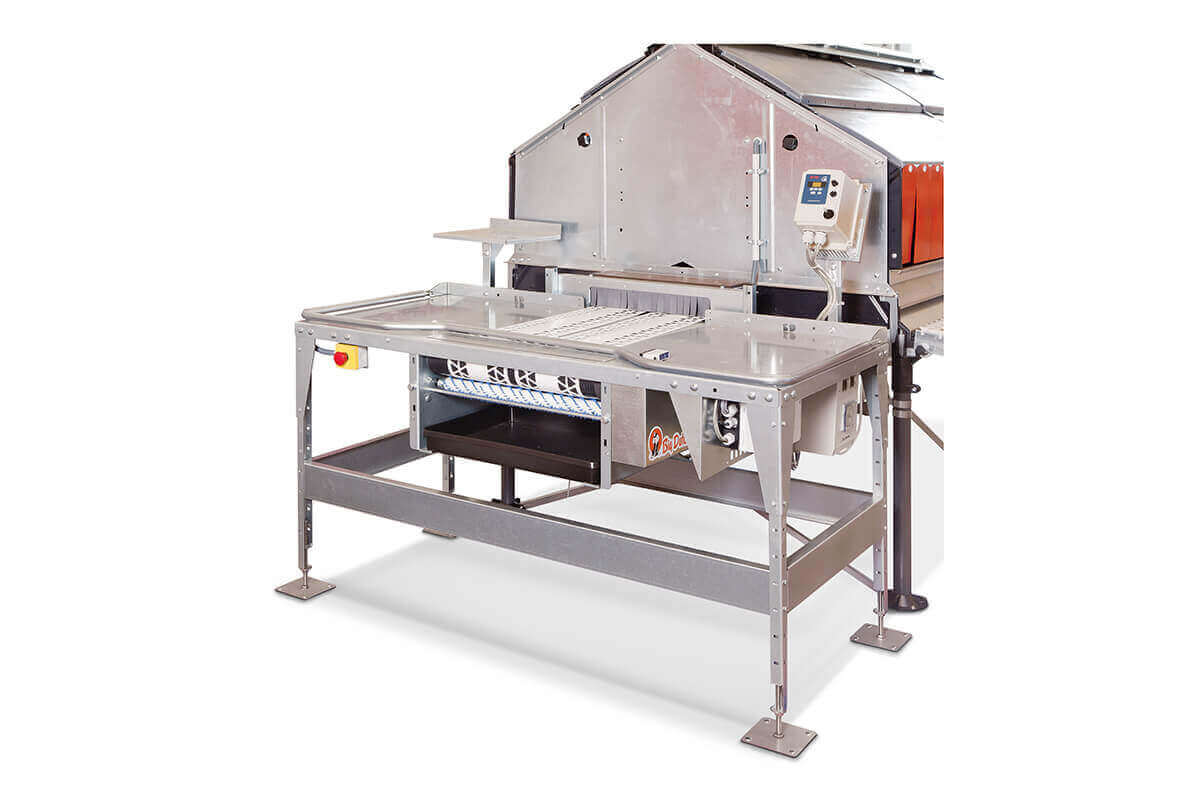 Ultrasound cleaning unit for curve conveyors

For more hygiene during egg transport, stationary and mobile versions both available, to clean the entire curve conveyor's chain reliably from dirt and thus from bacteria, salmonellae or fungi.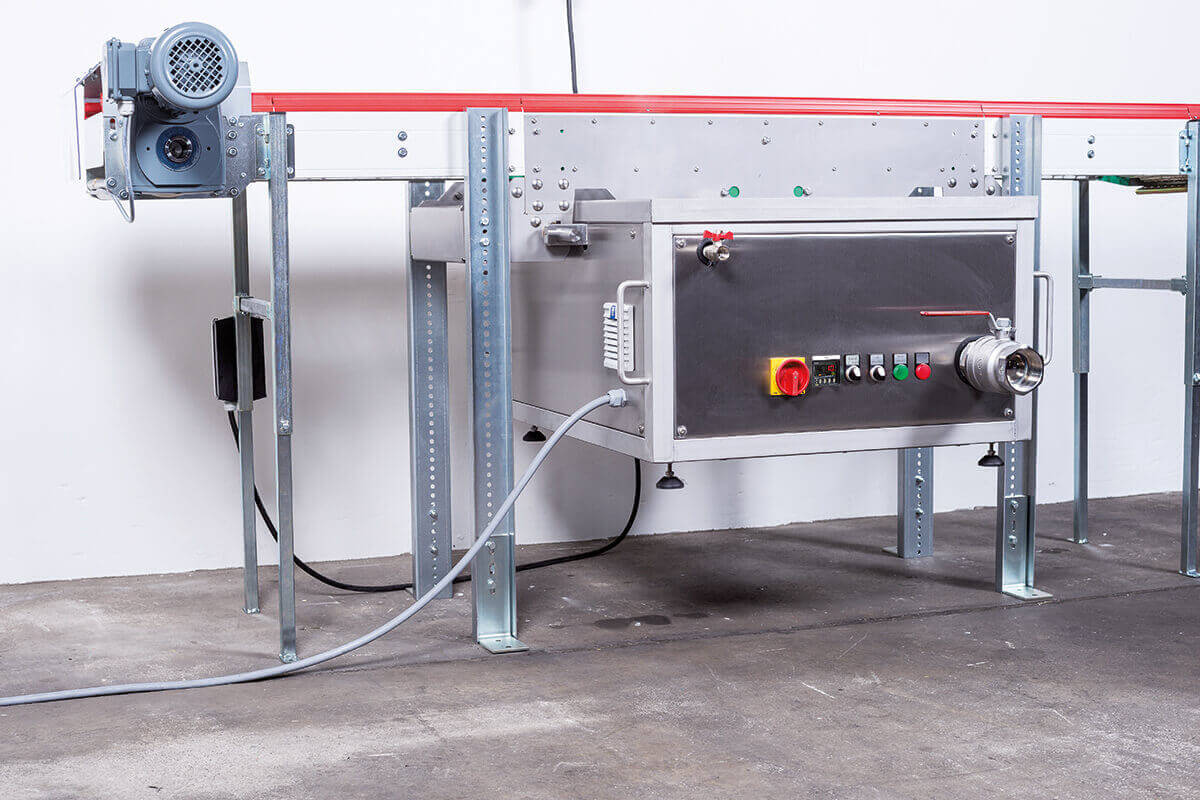 Main advantages

Both units use the ultrasound technology, in combination with hot water and a special cleaning agent. The compact cleaning unit can clean up to 200 m of chain before the basin has to be refilled, while the larger unit cleans chain sections of up to 600 m. Depending on the degree of contamination, multiple repetitions may become necessary.